programs for all abilities
All of KDO's programs embrace the potential of every child and feature a unique and accessible movement vocabulary that cultivates acceptance and celebrates diversity.
In KDO's Dancers with Disabilities programs, we build upon this foundation while:
Increasing Dancer/Teaching Artist ratio;

Focusing on peer-to-peer support, eye contact, building strength and mobility, spatial awareness, language skills, and self-expression;

Leveraging supportive and engaging equipment, such as tambourines and chairs, to provide auditory and tactile feedback, and to improve coordination;

Working with clinical partners and caregivers to ensure maximal student safety, support, and success.
Participation in inclusive creative movement can:
Promote positive social interactions with peers;

Develop gross motor skills (balance, coordination, endurance, rhythm, posture);

Encourage sensory integration

Increase working memory, instill self-confidence, and improve mental health.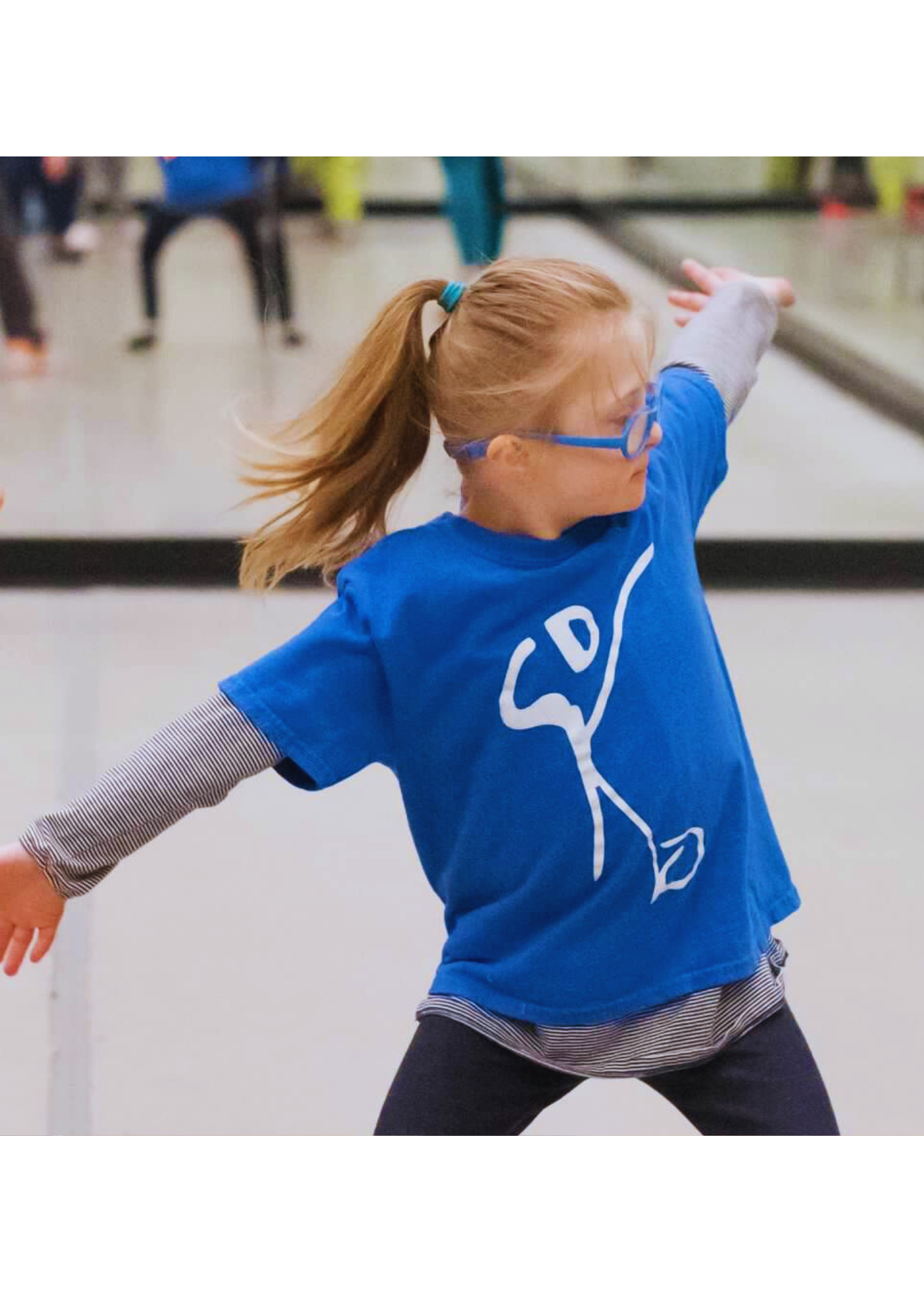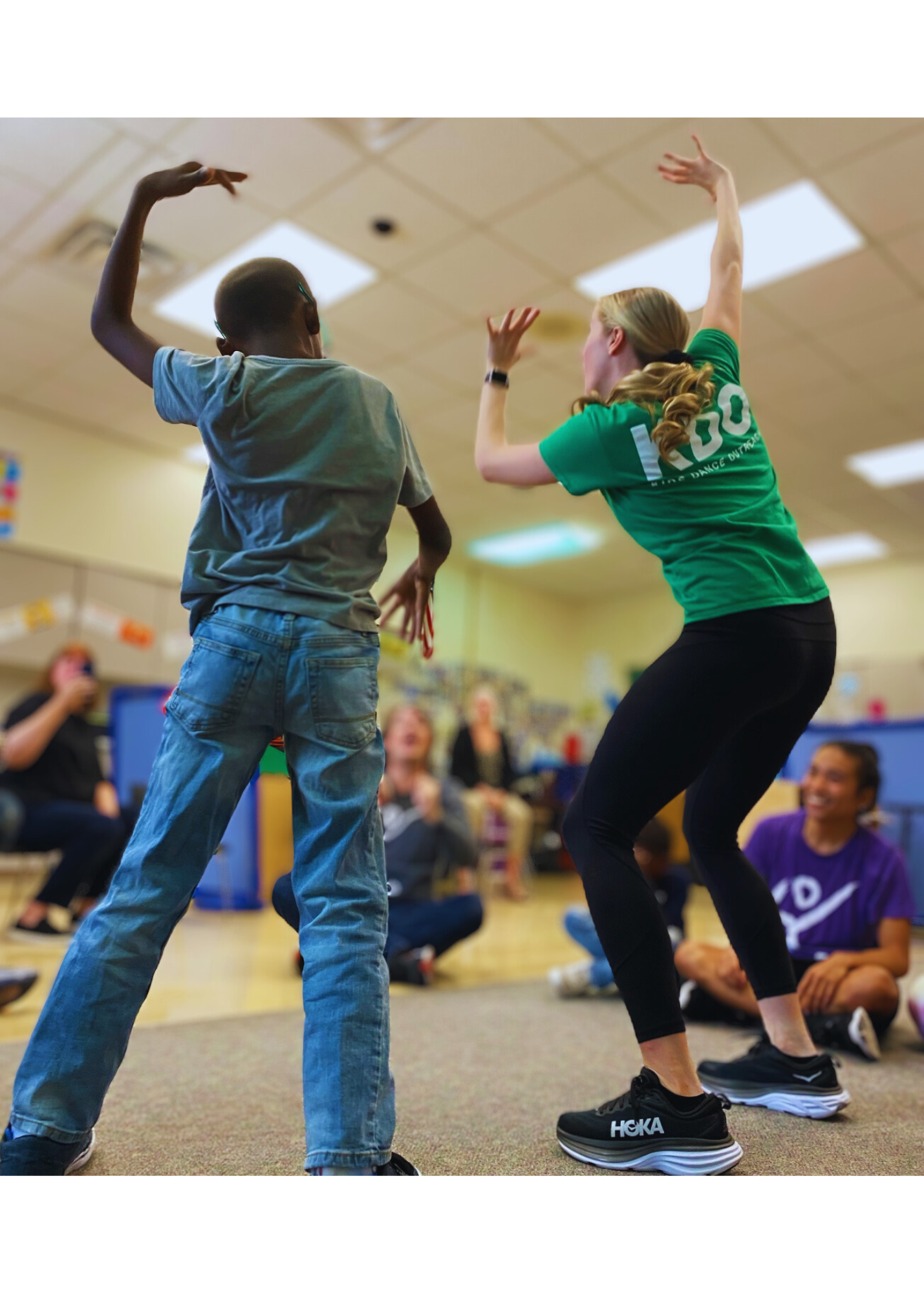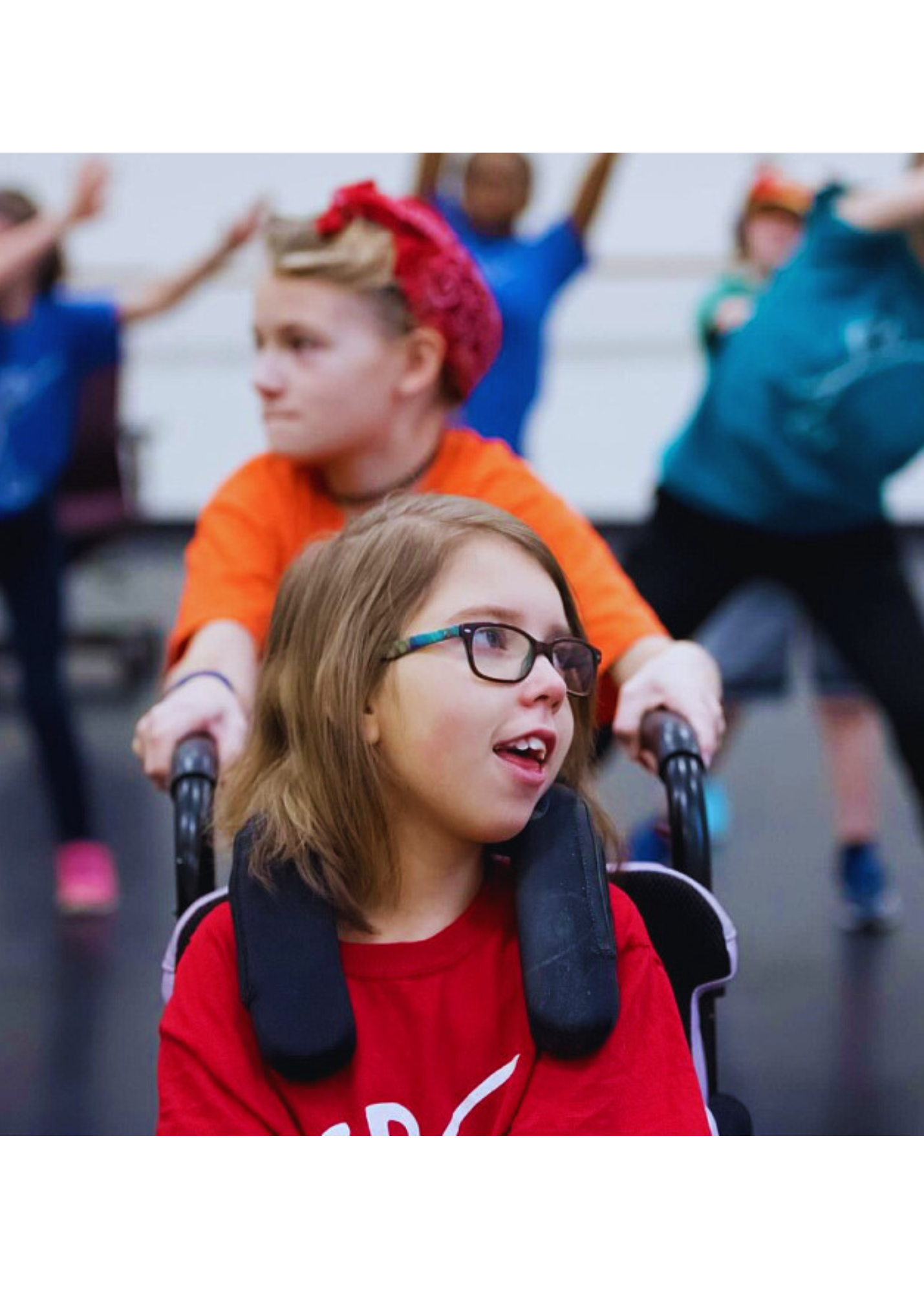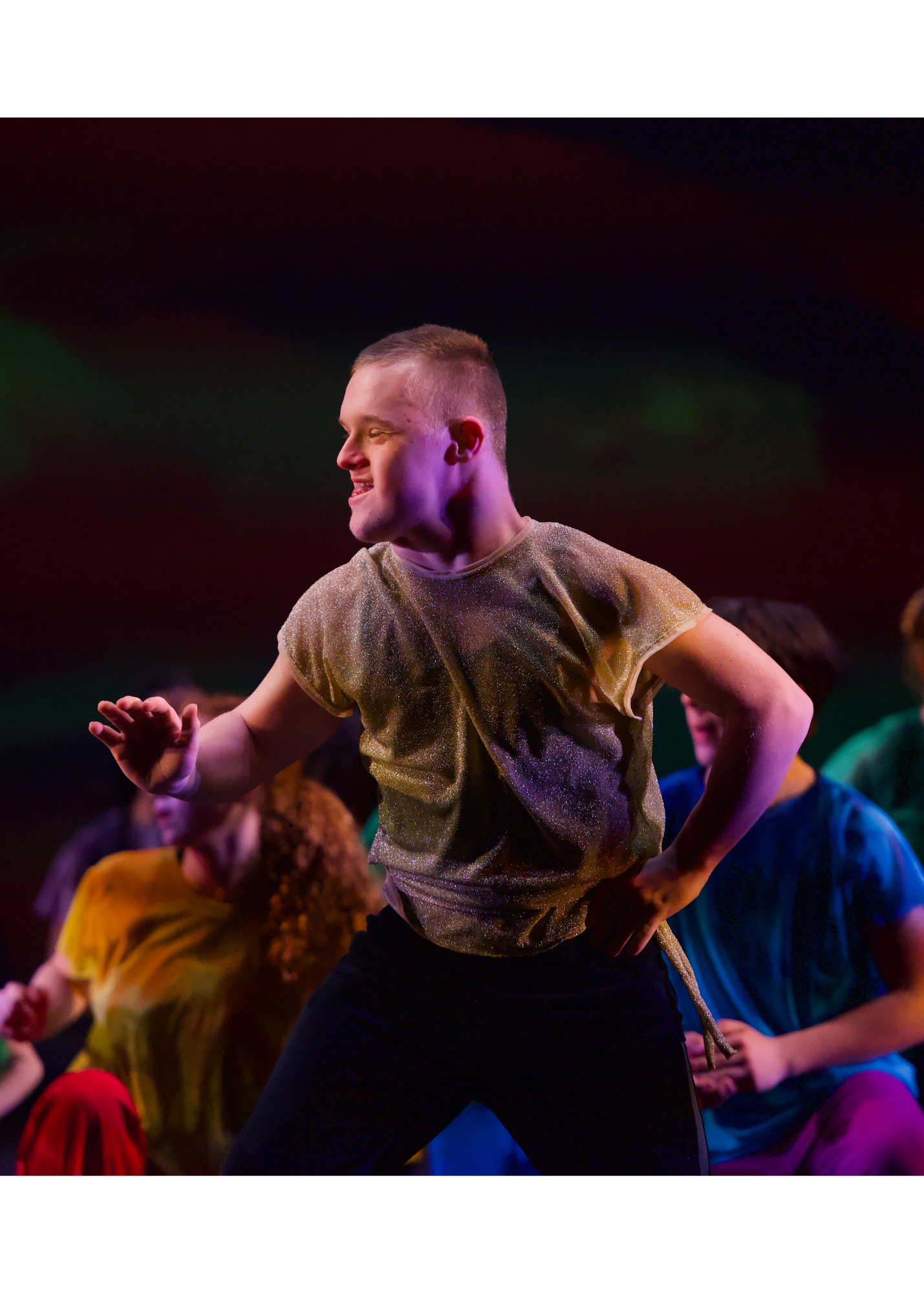 offerings for dancers with disabilities
Adaptive Dance Program
The KDO Adaptive Dance Program, KDO's longest-running Dancers with Disabilities program, gives children ages 7 – 12 with Down syndrome the opportunity to develop social, emotional, and physical skills in a safe environment through the art of dance. This is much more than just about learning dance steps. The skills learned will enable students to be successful in the future. Our programs improve focus, listening skills, discipline, social abilities, physicality, and ultimately, self-confidence, leading to success in school and opening more opportunities later in life.  Are you interested in having your child participate in our Adaptive Dance Program? Click below to complete the Inquiry Form, and we will get in touch!
Fueling Life on Wheels (FLOW)
A partnership with Skills on Wheels (IU Indianapolis and Riley Children's Hospital), is a pilot KDO dance program for children who are manual wheelchair users.  At this time, registration is limited to children who have previously participated in past Skills on Wheels programs. Please be sure to sign up for our newsletter to stay informed about this program and future collaborations with Skills on Wheels.
Fox Hill Elementary PACES Program
In Fall 2022, KDO and Fox Hill Elementary School in Washington Township piloted an in-school program for children with disabilities in the PACES (Person-Centered Alternate Curriculum) classroom. Now in its second year, KDO is thrilled to be taking steps to further integrate its Dancers with Disabilities programs in the school setting.
Dancers with Disabilities Summer Program
New in 2024! KDO will be offering a week-long summer program that will bring together dancers from across our Dancers with Disabilities programs. Please check our Summer Programs page in early 2024 for more information.
If you have any questions about our Dancers with Disabilities offerings, contact Associate Director, Community Engagement and Programming, Dana Vanderburgh, at dvanderburgh@kdoutreach.org.