In 2012, Kids Dance Outreach (KDO) was founded so that all children, regardless of race, ability, or socioeconomic status, could experience the transformative power of dance and the arts. Through KDO programs, children are empowered to succeed and given the tools to persevere, be brave, and understand empathy as they discover new and unimaginable ways to see themselves and others.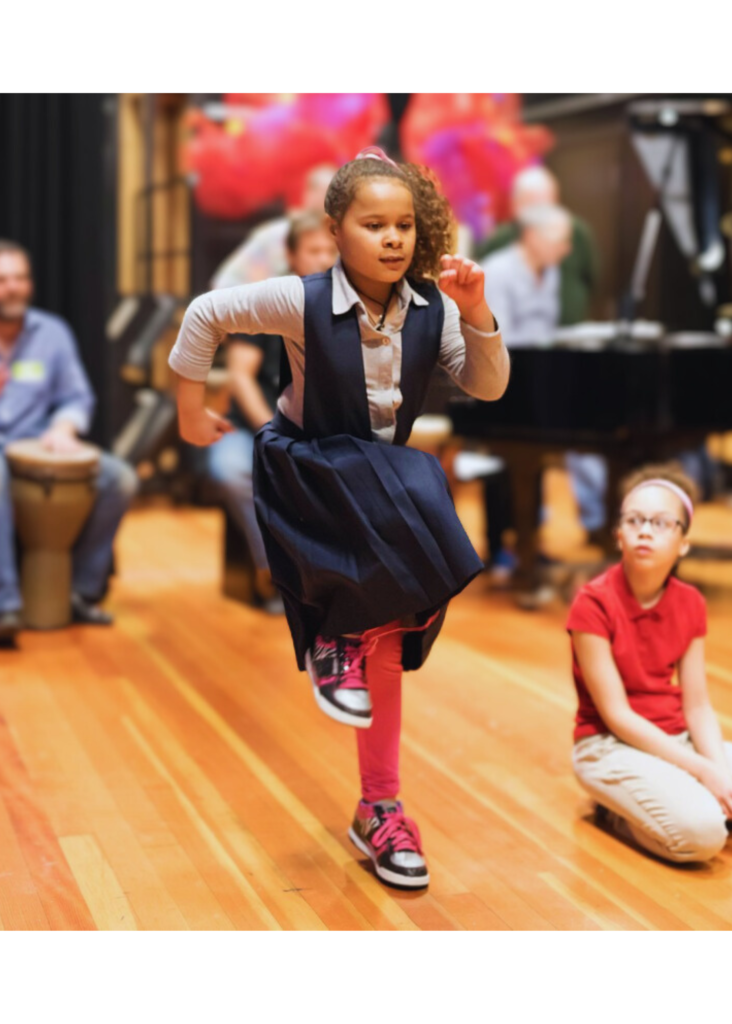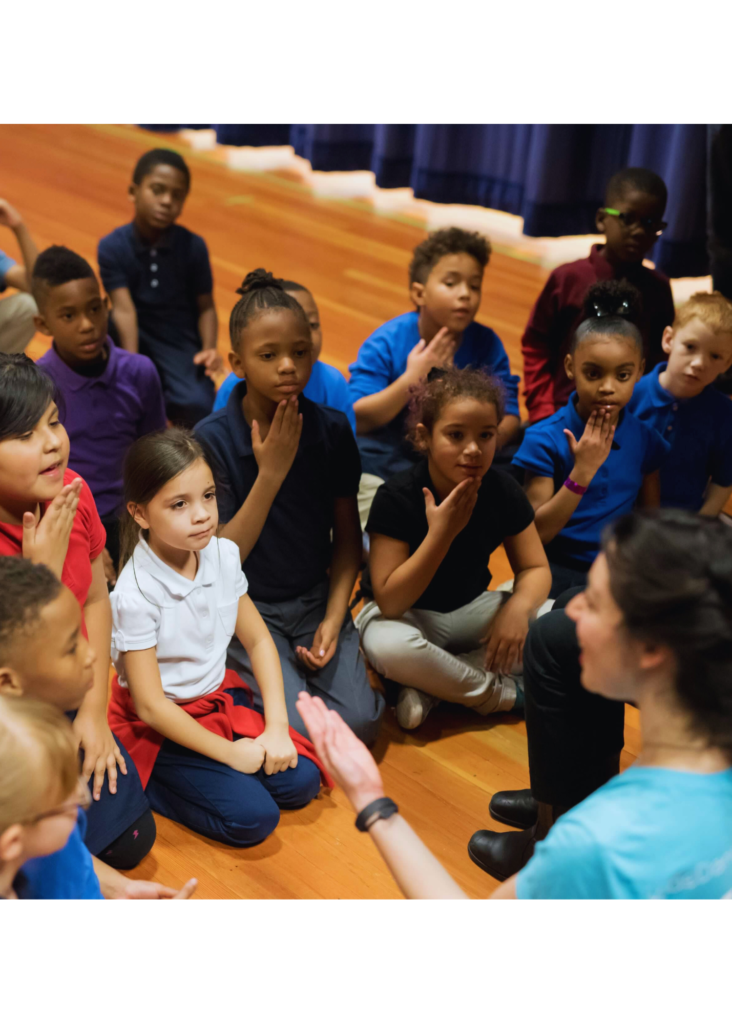 KDO In-School Programs reach elementary-age children in public and charter schools throughout Marion County, where Indianapolis is located. The KDO Advanced Scholarship Programs are composed of students from the In-School and Summer Programs, with offerings for students up through eighth grade. With a commitment to providing high-quality dance education to all children, all KDO programs are inclusive for children with physical, cognitive, and developmental disabilities. The Dancers with Disabilities Programs offer further opportunities specifically designed for children with disabilities to learn and grow in a safe and joyful environment. More than 2,000 children participate in KDO each year.
To date, more than 20,000 children have experienced the transformative power of the arts through KDO's high-quality dance programs.
While every KDO program mirrors its own community, overall, KDO programs reach a population that reflects Marion County. While we recognize that statistics can't capture the full extent of our community, particularly regarding the experience of our youth, it is essential to contextualize the environment in which our programs take place.
Current statistics for Marion County show that:
Check back in summer 2024 to check out our inaugural Impact Report, where we will share more about who we reached over the past year. In the meantime, we encourage you to visit the following sites to learn more about Marion County!
All KDO classes are taught by a Team of highly trained Teaching Artists and Musicians and always include live music (piano and percussion). Through specialized teaching techniques, KDO utilizes unique and accessible movement vocabulary to promote structure, discipline, focus, empathy, and self-confidence.  At the core of KDO's methodology is cultivating acceptance and celebrating diversity, encouraging each child to succeed while building community. Check back in summer 2024 to check out our inaugural Impact Report, where we will share more about who we reached over the past year. In the meantime, we encourage you to visit the following sites to learn more about Marion County!
commitment to diversity, equity, Inclusion, and BELONGING
What does Diversity, Equity, Inclusion, and Belonging (DEIB) mean to KDO? It's all about the children. This relentless focus on the children consistently guides KDO's mission, business model, and growth. It dictates a strong commitment to respecting high standards, excellence, and stewardship every step of the way.  Diversity, Equity, Inclusion, and Belonging have been embedded in KDO's mission from the start. We firmly believe and have witnessed the power of the Arts as a catalyst for change. Together, we will continue to seek innovative ways to effect change in our community and the world through our mission and strive to be part of that change. 
interested in learning more about our ongoing commitment to DEIB? Contact Associate Director, Community Engagement and Programming, Dana Vanderburgh, at dvanderburgh@kdoutreach.org.

Community engagement and partnerships are a vital part of the work of KDO, as outreach is the anchor of the organization. KDO's mission exists and is fueled by our communities' need to access high-quality dance and arts programs. We receive numerous inquiries from school administrators, parents, and other community organizations to bring KDO programs for their children or the children they serve. While maintaining the programs' core structure and goals, KDO works individually with each school, parent, and organization representative to design programming that best suits their needs. Whether it be a public performance, professional development for educators, interactive workshop, specific program curriculum design, theme-driven content, or other activity, our team works to ensure that we can provide what our community needs within our capacity.

associate of national dance institute (andi)
Beyond our local community partnerships, in 2018, KDO became the Indiana Associate of the National Dance Institute of New York (ANDI). This positions KDO as the only such program in Indiana and one of only about a dozen in the country. This association advances NDI's pedagogy, standards of excellence, and best practices in community arts education programs for children.  National Dance Institute (NDI) is a non-profit arts education organization founded in 1976 by ballet star Jacques d'Amboise. Under the artistic direction of Ellen Weinstein, Kay Gayner, and a staff of professional Teaching Artists, NDI uses dance and music to instill in students a love of the arts, a passion for learning, and a desire to strive for their personal best.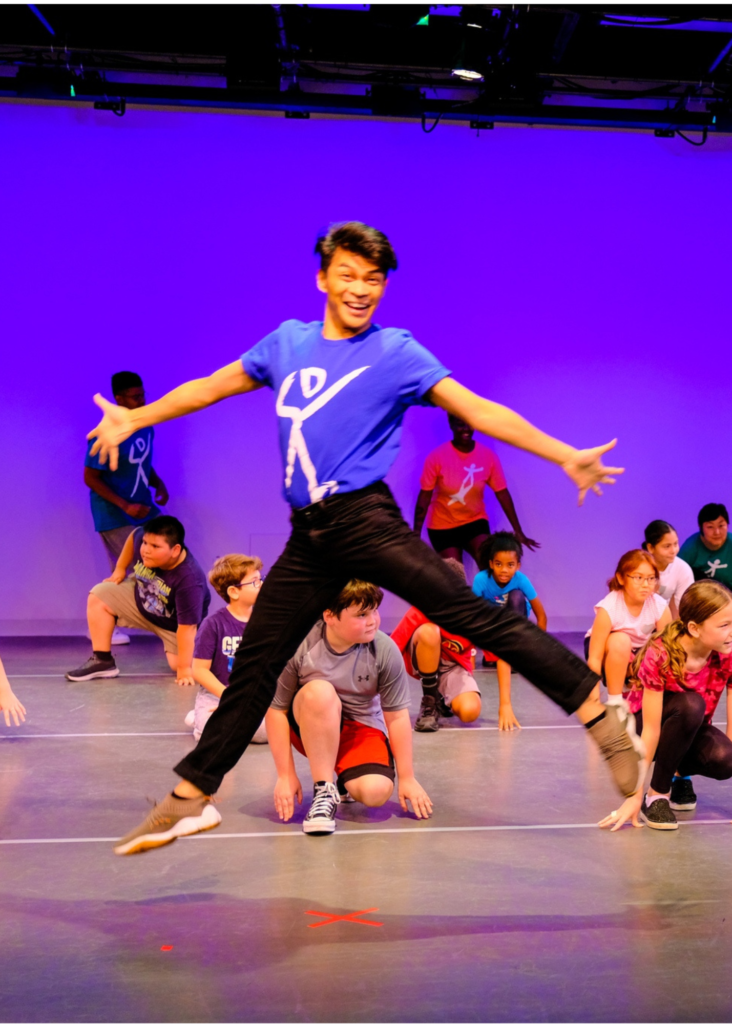 Courtesy National Dance Institute — KDO Teaching Artist Kelvin Burzon participating in NDI Teacher Training, 2023.